Press Release Announcing New Executive Director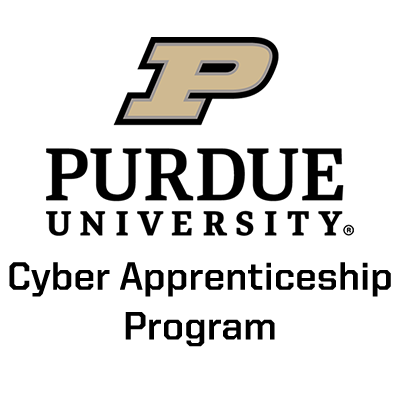 Dr. Marcus Rogers Joins Purdue Cyber Apprenticeship Program (P-CAP) as Executive Director
P-CAP pushes forward with new leadership to fill the cybersecurity personnel shortage.
West Lafayette, IN (May 10, 2021) – The Purdue Cyber Apprenticeship Program (P-CAP) recognizes Dr. Marcus Rogers as Executive Director of the leading cybersecurity apprenticeship program. Dr. Rogers adds Executive Director of Purdue Cybersecurity Apprenticeship Program to his long list of accomplishments within the cybersecurity industry. With over 25 years of experience, Dr. Rogers is excited to be a part of the program. His current titles also include Assistant Dean for Cybersecurity Initiatives for Purdue Polytechnic Institute at Purdue University and Chief Scientist for Tippecanoe County High Tech Crime Unit at the Purdue University/Tippecanoe County Prosecutor's Office.
"I am honored and excited to be a part of P-CAP. Developing skilled cybersecurity professionals is vital to our economy and national security interests.," said Dr. Rogers.
Cybersecurity risks have increased over the past couple of years, but Dr. Marcus Rogers has 25+ years in the Cybersecurity Industry. Purdue University's reputation combined with the new leadership from Dr. Rogers, P-CAP is positioned to become the leading producer of skilled cybersecurity professionals. His list of Accomplishments, Honors & Awards, Committees, Board Positions, Certifications, and Publications is extensive. P-CAP is grateful to have his expertise and experience leading the program forward.
In 2018, the New York Times estimated that 3.5 million cybersecurity jobs would go unfilled by 2021. Additionally, with the impact of COVID-19, businesses have made shifts toward online adaptations, thus putting sensitive information at higher risk. P-CAP is ready to start the next phase of its program to build lasting partnerships with companies across the U.S. The Purdue Cyber Apprenticeship Program has the potential to be the cybersecurity solution businesses desperately need.
To learn more, visit https://centers.purdue.edu/pcap/.
About P-CAP: The Purdue Cyber Apprenticeship Program is a twenty-first-century apprenticeship program built to produce skilled cybersecurity professionals to close the talent gap within the industry. P-CAP provides a customizable workforce solution for businesses looking to hire new cyber professionals or upskill their current workforce.
###