Center for Families announces new leadership
Valerie Knopik, head of the Department of Human Development and Family Science, has announced the appointment of Melissa Franks as the Director of the Center for Families, effective Jan. 1, 2023. Robert Duncan will continue as Associate Director for Policy. Drs. Franks and Duncan are faculty in Human Development and Family Science in the College of Health and Human Sciences.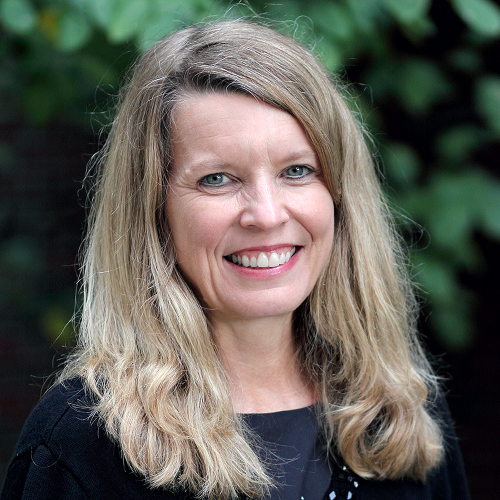 "I am honored to step into this position to continue our work to realize the vision of the Founders and Advocates of the Center for Families," said Franks. "Having been a Theme Leader and then Associate Director, I am very proud of the work of the Center for Families. Our leadership, faculty partners, donors and advisors make it possible for us to carry out programs that support faculty scholars in their cutting-edge family research , engage undergraduate and graduate students in family research and policy activities,  and translate knowledge and discoveries to multiple stakeholders who are directly involved in improving the lives of families."
This change in leadership follows 26 years of leadership by Distinguished Professor, Shelley MacDermid Wadsworth, who stepped down as Center director at the end 2022. Franks joined the Purdue faculty in 2007 and has been a part of the Center for Families since that time. She becomes the third director of the Center, which was founded in 1994 to support research about families.
"With the continued guidance of Center for Families Advisory Council and strong support from HDFS, Melissa is well-positioned to continue the excellent work of the Center and build on the established reputation of research and engagement to better the lives of families," said Knopik.
Franks is a social psychologist with expertise in interpersonal relationship dynamics. She received her doctoral degree from Kent State University and completed a Postdoctoral Fellowship at the University of Michigan. Her program of research is focused on relationship dynamics that shape health behavior change and chronic illness management in midlife and older couples and families.