Family Tree Award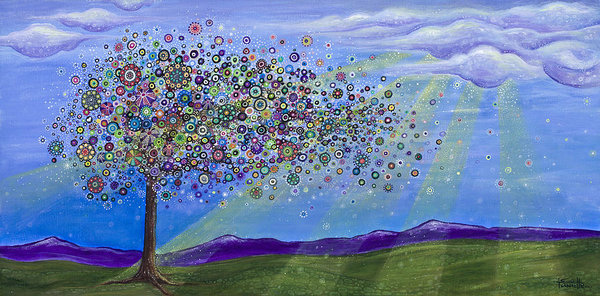 Given with appreciation from the Center for Families at Purdue University, those who receive the Family Tree Award have, through the work they do, joined families and communities together. Their support, advocacy, education, influence, and inspiration, will last a lifetime and beyond.
The award is a framed print of a tree of life, growing toward the sun's rays to remind the recipient of their impact to others, and inspire them think about future possibilities.
Family Tree Award Recipients
2021: Dr. Oliver Wendt, Research Lab on Augmentative and Alternative Communication in Autism Spectrum Disorder
2020: Indiana State Senator Dennis Kruse
2019: Dr. Jim Elicker, Professor, Human Development and Family Studies, Purdue University
2018: Indiana State Representative Sheila Klinker
2018: Dr. Chris Ladisch, Inaugural Dean of the College of Health and Human Sciences, Purdue University
Why the Family Tree?
When the center was created, there was a conscious decision made to use the image of a quilt quite literally: on materials, logo, but even more importantly as a metaphor for the way to approach our work.
Quilts are embedded in the traditions of many cultures, and are intricately tied to domestic life.
Quilts join fragments that alone have limited use into a whole that will last a lifetime and beyond.
Quilts are as diverse as today's families.
Celebrating the 20th anniversary of CFF in 2015, founding donor Lorene Burkhart gifted a quilt made by her paternal grandmother, Minnie McCormick, who was born in 1884. The pattern in the quilt is based on the "Tree of Life," a common motif in many world theologies, mythologies, and philosophies. It alludes to the interconnection of all life on our planet.