Congrats to 2022 Funding Recipients!
Lorene Burkhart Award for Excellence in Research about Families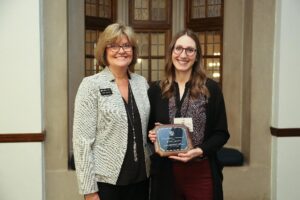 Rosie Shrout, PhD, Assistant Professor of Human Development and Family Studies, College of Health and Human Sciences
Breast Cancer Survivors' Satisfying Marriages Predict Better Psychological and Physical Health: A Longitudinal Comparison of Satisfied, Dissatisfied, and Unmarried Women
Shrout, M. R., Renna, M. E., Madison, A. A., Alfano, C. M., Povoski, S. P., Lipari, A. M., … & Kiecolt‐Glaser, J. K. (2021). Breast cancer survivors' satisfying marriages predict better psychological and physical health: a longitudinal comparison of satisfied, dissatisfied, and unmarried women. Psycho‐Oncology, 30(5), 699-707. https://doi.org/10.1002/pon.5615
2022 Faculty Awards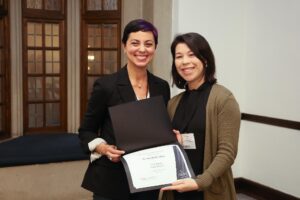 Burkhart Faculty Fellowship
Annabelle Atkin, PhD, Human Development & Family Studies to support: A Mixed Methods Study of Race Messages in Multiracial Families.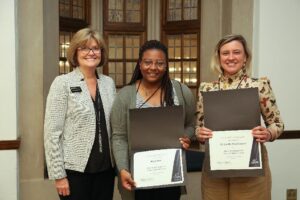 Bob L. and Joyce Beery Miles Research Enhancement Grant
Christy Wessel Powell, PhD, Curriculum & Instruction, to support the research of Kayla Neal: Parent Experiences with Racial Representation in Children's Literature.
2022 Graduate Student Awards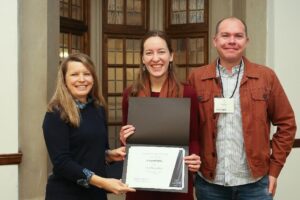 Family Research Grant
Mairéad Willis, Psychological Sciences: Emotion Socialization and ADHD in Middle Childhood. (Advisor: Sean Lane, PhD, Psychological Sciences)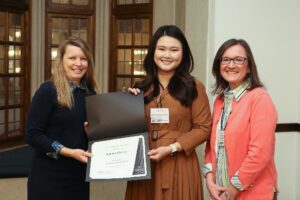 Studorschka Interdisciplinary Grant
Mun Sun Julia Choi, Nutrition Science: Rough Journey to Menopause: How Does Perimenopausal Menorrhagia Affect Women's Quality of Life and Cognitive Function? (Advisors: Laura Murray-Kolb, PhD, Nutrition Science, and Kenneth Ferraro, PhD, Sociology & Center on Aging and the Life Course)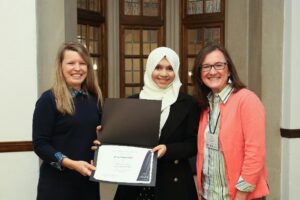 Justice Nutrition Grant
Elina Dawoodani, Nutrition Science: Does Iron Deficiency Affect Children's Eating Behavior? (Advisor: Laura Murray-Kolb, PhD, Nutrition Science)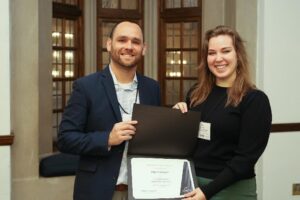 Levien Family Policy Scholarship
Inga Nordgren, Human Development and Family Studies (Advisor: Robert Duncan, PhD, Human Development and Family Studies and Public Health)